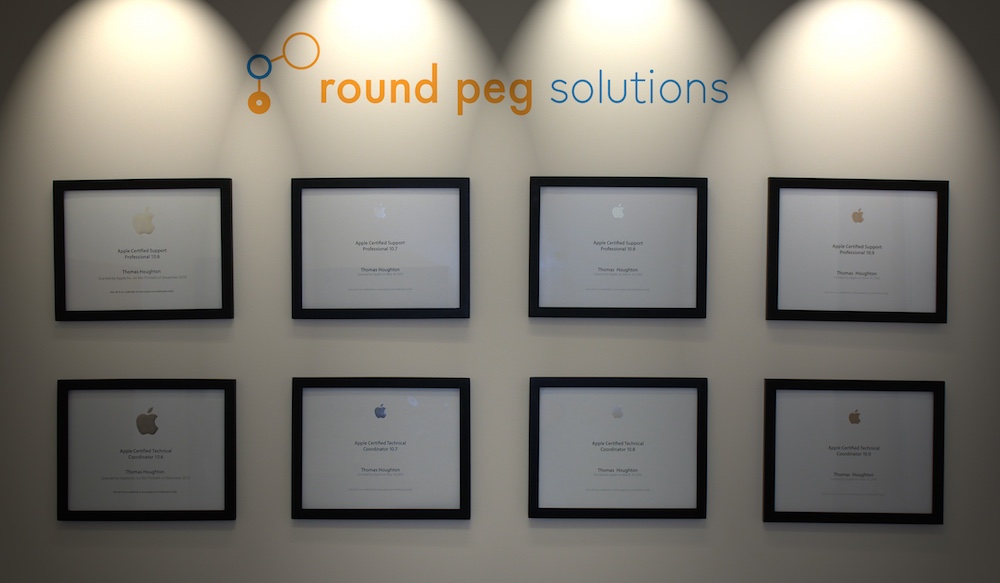 About Us
Round Peg Solutions, LLC specializes in out-of-the-box thinking and relational consulting. Gone are the days of feeling lost, confused, or inadequate when talking to an IT professional. We take the complex, and make it easy to understand. Serving individuals to enterprise, we cover every aspect of an Apple product's integration into your life or work. If you are looking for answers, we have them. We've been able to solve problems and issues that Apple's Genius Bar haven't been able to figure out. After working with Round Peg Solutions, your Apple product will be working better, and you'll probably learn a thing or two along the way.
We are Apple Certified in Desktop, Server/Networking, and Mobility (iOS)
About our Owner
Tom Houghton, owner and founder of Round Peg Solutions, LLC has been working with Macs since 2001 and iOS since it's release in 2007. He is the most certified Apple Consultant in the State of Nebraska. Also, he's the only iOS/Mobile Certified Consultant in the Greater Lincoln/Omaha area. Tom's thirst for knowledge is driven by his passion for working with people. He loves to share new tips and tricks and has trained hundreds of people on Apple topics.